As an Entertainment and Media Studies major who is minoring in Consumer Economics and also obtaining a New Media Certificate, I have been developing a wide variety of skills due to my education as well as my free time interests. Over the Fall semester of 2016, I studied social media analytics, videography, web design, consumer economics and creative writing. My schedule for the Spring 2017 mainly consists of photography and videography classes.
[huge_it_videogallery id="4″]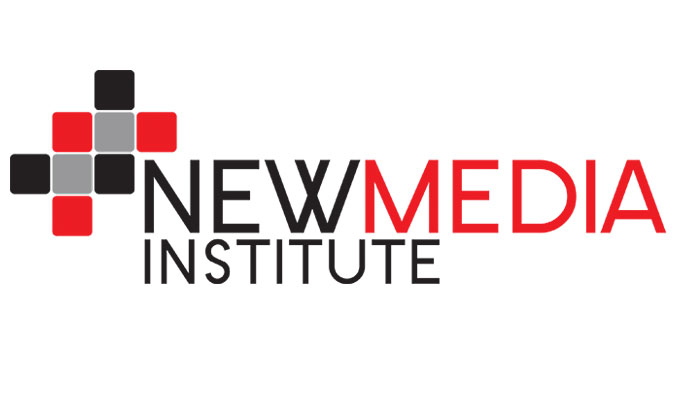 This section of my website will be dedicated to the program that has given me so much in such a short period of time. The New Media Institute exposed me to a technical side of media production through a curriculum focused on emerging technology. They feature courses in web design, photography, and a number of other subjects that make students whose major focuses on creativity much more competitive to employers. These are easily some of my favorite classes in my curriculum, and because of my New Media Production class, I was able to create this website as my final project! Take a look at some of my assignments over the course of the semester!
New Media Photo: Work Process Project
Pre-Production
For this project, I decided that a comfortable event for me to shoot would be my Club Ultimate Frisbee tournament that took place on March 20th in Statesboro, Georgia. I've attended so many tournaments that I assumed I could easily bring along my camera and cover the event while also playing. In order to prepare for this shoot, I made sure to bring my camera in my Pelican case, extra batteries, SD cards, battery chargers, my lens hood, and my laptop so that I could process the photos after we finished playing. My routine for playing in a tournament also helped me prepare for shooting as I needed to know game times and weather for both activities. Event logistics were easy to figure out as my teammates obviously assisted in my transportation as well as notifying of game times. As a player in the tournament, I knew going in I would have permission to go anywhere on the tournament grounds, except the field obviously. My experience playing in tournaments also let me easily estimate how long all the games would take to complete. I knew having two days of shooting the same subjects would be plenty for this assignment which allowed me to avoid panic while taking these photos. As far as shot planning, I predicted that my ability to recognize plays unfolding on the field would allow me to be prepared for a highlight when it unfolds. I know what to watch for so I'll be ready to snap a picture when something cool happens. Overall, because I was already attending this routine event, planning to shoot it only added a few steps of planning that I easily handled.
Production
I learned a lot through the long, 2 day production process. The day was really bright and hot so I set a high F stop, low iso, and maintained a relatively quick shutter speed to avoid motion blur. I set my white balance at the beginning of the first day, but could have adjusted it more. I decided to shoot JPEG so I could take as many frames as possible because I had limited storage on my SD cards. Because I had to play and take photos, I had to make sure to always keep my camera case close so I could switch between the two activities easily. My teammates also assisted by holding and using my camera while I was on the field. Because I knew my teammates wanted the photos, I eventually learned to only take pictures of our team on offense as the photos are more compelling for the person holding the disc. It's not exciting to see yourself standing next to a person with the disc. I switched my camera to burst mode shortly after starting the day to capture as many frames of an action as I could. In between games in the huddle, I tried to focus a lot on framing and choosing what objects to fit in the frame together to establish meaning; my favorite example being the picture of my coach with his hands in his pockets as he faces the other teams huddle. Over the course of the tournament, I was constantly deciding who to put in the frame as sometimes the picture looked better with just the thrower in it, whereas sometimes it was more compelling to capture the thrower and receiver. I also tried to capture other moments of a frisbee tournament such as players napping on the sidelines or high-fiving after a play. I got to know my camera (Panasonic G7) much better as a result of this, and it made me want to get a longer lens than just the kit lense.
Post-Production
After I got home Sunday night, I immediately began processing the photos. A negative part about shooting everything in burst mode was having a ridiculous amount of duplicates. Sorting through these was definitely a little frustrating, and by the end of it, I was really looking for ways to expedite my post-production process. I imported all my JPGs into a Lightroom catalogue, rejected the throwaways (most of which were at the beginning), and then auto processed them all. I then reviewed the photos and tweaked the look of each one until I liked the look of each picture. My inexperience with this process showed as I regularly found myself spending too much time on any one photo, and spent too much time on the project overall as a result. Looking back, I definitely could have been much more efficient. I did learn through the development process that I needed to have my pictures look brighter as a general rule of thumb. I had been processing photos to be too dark previously. After developing all these photos, I exported them to my New Media Photo folder, then uploaded them to Facebook for my frisbee teammates to see. Two of my teammates gained new profile pictures from this project!
New Media Study: How Videographers are Adapting to Instagram
In our digital age ruled by social media, content developers are beginning to tailor their content to the platform on which they intend to publish. Videographers in particular face a unique challenge as conventional artistic decision-making doesn't always yield the best results in this evolving landscape. Videographers that use popular social media platforms like Instagram are learning techniques to help adapt their medium to the app that initially focused only on images. Though recently the app has accommodated video more and more, videographers still face a handicap in terms of engagement.
The main reason behind the engagement gap between photos and videos is the time required to process each respective medium. Instagram, an app that caught fire with popularity by gaining 10 million users in 355 days, saw a 40% spike in video engagement per a blog posted during March of 2016. As a result, Instagram enabled users with the capability to post videos up to 60 seconds, obliterating their previous 15 second limit. Despite this spike in engagement, videos consistently receive less likes because they take hundreds of times longer to fully absorb than a picture which can be understood almost instantly. To compensate, Instagram began showing view count under posted videos rather than number of likes.
Fortunately, the increased cost of a video's longer engagement time comes with a substantial benefit. Because the user has spent more time engaging with the content, the video will have a larger impact on him than a photo he spent a moment with. According to MediaInsider, John Baker, a "chief data scientist at Boston-based Pixability" claims that "'after investing the time to consume longer content, people are more motivated to engage'" by way of comments. Videos apparently have a substantially higher comment rate than pictures. Though likes are nice, comments yield a more powerful form of communication as discussions can be prompted, and relationships established. As a result, brands have a strong interest in producing video content to prompt users to engage on more than surface level. That's when they turn to the videographers.
Over the past several weeks, I have been examining video posts from accounts of varying popularity in order to identify common trends in their production. The specific limitations of posting a video on Instagram (such as the 60 second time limit, the square cropping, or the mobile-first nature of the app) definitely motivate the content producers to learn practices to accommodate the nature of the app. Below I will list several post examples and identify a common trend among each group.
Instagram automatically replays videos once they finish playing in the user's feed. As a result, videographers and animators are designing their content to loop in order to create a seamless viewing experience that can also cause the user to rewatch the video several times, multiplying the engagement time!
The fact that most users are using Instagram in a public place on their mobile phone allows most videographers to assume that their audio will not be heard because their audience will likely not be using headphones. To accommodate this fact, many accounts, particularly branded ones, opt to use animated text to communicate information rather than voiceover narration. This way, content producers can be sure that their video effectively communicates the desired information.
Stop Motion animation lends itself especially well to Instagram as it falls in line with the app's design to provide simple visual pleasure. Stop motion content also tends to be pretty short as the style generally takes a long time to produce which enables more users to view the content in its entirety. The niche interest seems to be generally well fit for Instagram.
My Conversation with a Professional
I reached out to Jack Hyde of
@jackhydeanimations
because I started following his Instagram account, and became fascinated with his video content. Hyde posts amazing digital loops and stop motion animation based on skateboarding to supplement his profession as a videographer. Despite not necessarily being a part of the skateboard culture, I appreciated his content that demonstrates his masterful ability stop motion animation as well as Adobe After Effects. Our interests seemed to overlap quite a bit so I asked him a few questions about his work and how he posts content on Instagram. He has about 3,000 followers, and he said he gained a solid fraction of those followers after tagging Aaron Homoki in one of his posts. He has aspirations to grow his account, keep traveling, and continue working for his favorite skate brands. According to our conversation, "80% of his client work is for colleges and universities," and he evidently couples those jobs with professional stop motion animation gigs and skate videos. He seems to be a very smart, active, and hardworking media maker whose account has tons of potential for growth. Below are some highlights from our conversation.
In our conversation, Jack Hyde identified several informative bits of advice for modern videographers who adapt their content for Instagram.

Hard Work is key
Creating a unique style
Finding mentors and others in your field
Tagging big accounts in your post to increase chances of a repost
Avoid long intros
Make content in batches then release over time
Short Looping content helps draw attention
My conversation with Jack Hyde really brought me up to speed on what it's like to be a professional in the video industry, and his insight was valuable for someone like me who is looking to find ways to enhance his video content. I really appreciate him taking the time to talk with me!

For the conclusion of my study, I will apply the information I've gathered from my research, and analyze the content that I have published on my own Instagram. All of these posts were published between March and April 16th of 2017. In my commentary of each piece, I will reference other ones in the study as well. I can only display these linearly so if I reference a post that I haven't reached yet, scroll down to check it out before continuing!

Jamie Calkin Slo-mo Brush Drop:
303 views, 57 likes

As opposed to developing another independent animation, I decided to record a simple video that could help advertise a project that I am currently in the midst of. I did little post-production on this video by simply trimming the beginning and end as well as applying a black and white filter. I tried to make the work standout by using the slo-mo camera, but even then, the video isn't that visually astounding. This post obtained a solid amount of views from the local hashtags I used, but not many people engaged with the content. The video received less likes than other videos I have posted which garnered less views. Clearly, content like this will not do much to separate my account from the herd.

It's Just a Phrase
216 views, 71 likes
With this animation, I really attempted to expand my abilities with After Effects which led to this taking much longer to create than other ones in this project. Trying to go in line with my theory, I made sure to loop the content, and focused on the text to communicate my message rather than using audio. The extra works seems to have paid off as this post has a significantly higher like rate than my other animations. About a third (32%) of people who saw this brief animation liked it which highly ranks it with the Jamie Calkin Animation (below). I attribute the low view count to my inopportune posting time on a Friday around 5pm when most people are being active, not scrolling through Instagram.

Norm, the Lizard Wizard
313 views, 60 likes
Norm's an interesting character! Besides "It's Just a Phrase," Norm took the longest of any of the animations I created for this project, but he got less love than the other ones. Norm's animation is definitely more complex than "Howdy" (below), but that didn't seem to matter as "Howdy" got more likes with less views. I attribute the lack of engagement to the fact that Norm's video doesn't loop perfectly. I genuinely believe that the one frame stutter turns off viewers after they watch it which makes them believe the quality of the animation to be poor so they move on without engaging. The stutter occurs because I designed this animation to finish within 2 seconds but Instagram has a 3 second minimum for videos. I had to adjust it as a result which caused the stutter.

Jamie Calkin Animated Painting
347 views, 117 likes
After making this animation with what is known as a "2.5D" effect, I am reminded how vital simple visual pleasure is to an Instagram audience. I also think that the novelty of this animation really inspired the higher engagement as people really aren't familiar with 2.5D, especially on watercolor paintings. No message is communicated in the video, and the animation is relatively simple as I moved all the parts around then have them disappear without much concern for timing. I am particularly surprised that this video got so much love as the picture I posted of the watercolor painting garnered 139 likes; considering the handicap videos face in terms of engagement, I am surprised that this was able received almost as many likes. My conclusion is that the ability of an animation to provide simple visual pleasure is more important than the complexity of the animation.

Jumbotron
408 views, 161 likes
This video reinforces the most basic principle of videography: the subject is the most important thing. The camera shifts around, and you can't really tell what the animation is saying, but the video shows that an animation is playing at Sanford Stadium. The fact that the subject is supplemented with the caption motivates the engagement behind this post. The caption is crucial in driving up this post's engagement as without the caption which give context, this post would have no meaning. Obviously life accomplishments (graduations, marriages, etc.) garner more likes than the typical everyday post, so all those factors lead to this video being an outlier in terms of engagement.

Howdy
291 views, 76 likes
This is the first animation I created for this project, and I am still curious as to how it got so many more likes than "Norm". All parts of it are less advanced, but it still garnered more likes! I can guess that posting time played into this result as well as the fact that this was the first animation that my followers saw whereas Norm was the 3rd. The loop on this was works better than Norm's as well.

Final Thoughts
After reviewing all my work in light of my research, I have come to believe what I've learned to be accurate:
Loops are vital to the success of an Instagram video. Viewers will be more likely to rewatch the entire video if they can't tell where it begins and ends. This multiplication of engagement time will surely yield benefits for the poster.
Text is the most effective way to communicate a message on Instagram. Obviously, audio will be the most important part of some video posts (like Lebron's recent leak of Kendrick Lamar's new album DAMN via his Instagram) but generally, having your video rely on audio will detrimental the overall engagement. Reading is easier than pulling out your headphones!
Uniqueness is the greatest way to separate yourself from the rest of Instagram users. Use whatever creative assets you have to innovate and develop ideas that nobody else would be able make. Finding ways to make niche practices like Stop Motion or 2.5D appeal to your followers will definitely positively impact your content.